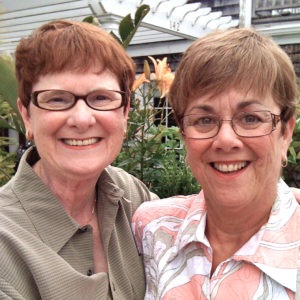 PHOTO:
Mary Walsh and Bev Nance pose at their 2009 wedding in Provincetown, MA. (Photo: Mary Walsh)
A new federal lawsuit alleging discrimination by a Missouri senior living community has sparked a public awareness and education campaign by a national advocacy group for lesbian, gay, bisexual and transgender older adults.
Wednesday, the National Center for Lesbian Rights; law firm Relman, Dane & Colfax; ACLU of Missouri and attorney Arlene Zarembka took legal action against Friendship Village Sunset Hills in St. Louis on behalf of a married lesbian couple who say they were denied a unit at the faith-based, not-for-profit continuing care retirement community in July 2016 because they are a same-sex married couple.
To read the full McKnight's Senior Living article, here